Families across the nation are feeling the impact of the infant formula shortage. The purpose of this site is to provide the latest information about the shortage and connect California families in need of formula to helpful resources.
Parents and caregivers who have a hard time finding formula should:
Call their healthcare provider to see if they have in-office samples or can suggest a similar formula.
NOT dilute formula, NOT make homemade formula, and NOT provide toddler formula.
Reach out to their local WIC office if they are current WIC participants or are eligible for WIC.
Try another brand of formula, if available. Babies usually tolerate alternative products except in the case of special therapeutic formula. For babies on therapeutic formula, consult with a healthcare provider first to get help or to discuss alternatives.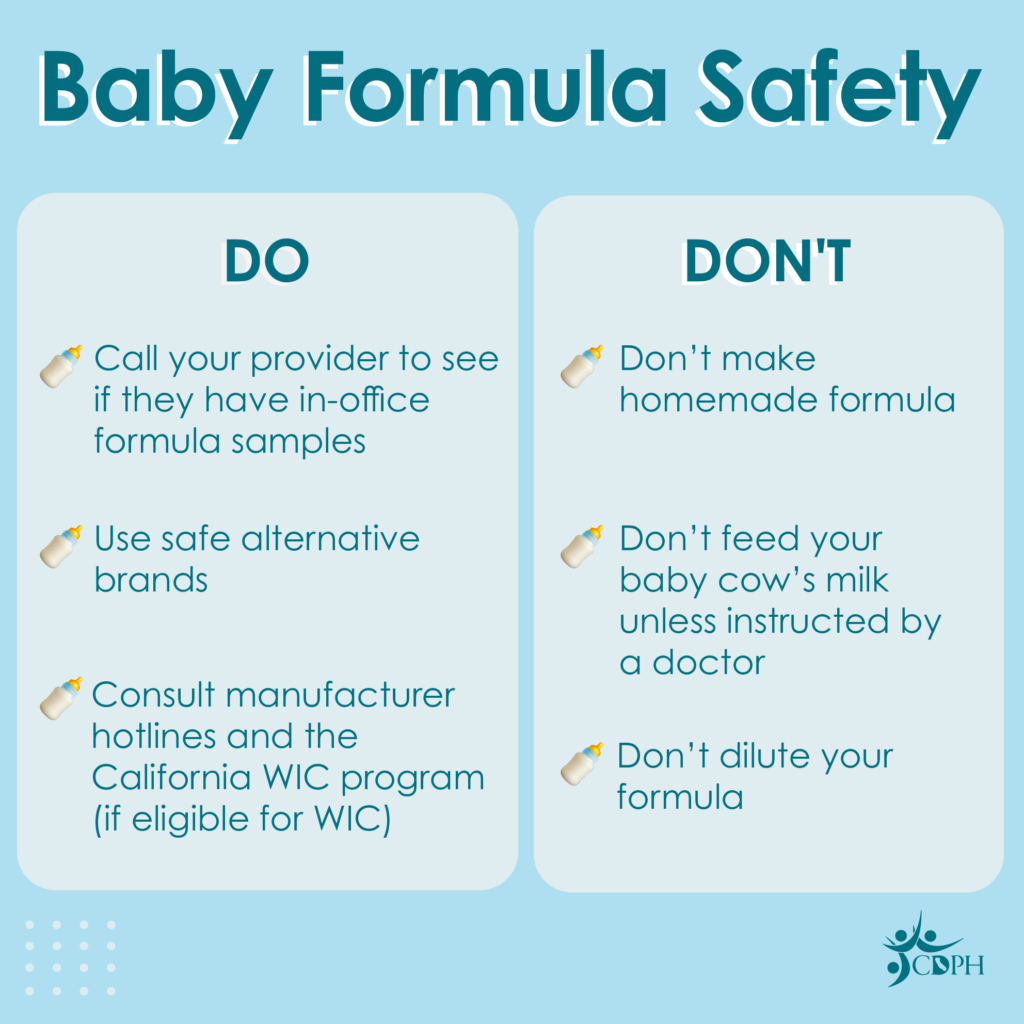 How can I support families impacted by the shortage?
Successful support and communications around the infant formula shortages should affirm parent's concern about formula shortages and necessitate an approach that is individualized, respectful, and sensitive to the needs of both non-breastfeeding and partially breastfeeding families.